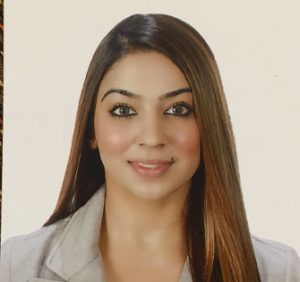 Dr. Amina Chaudhry attended one of the most prestigious dental schools in India, graduating with her bachelor's degree in dental surgery in May 2013. She was then accepted at the UCLA School of Dentistry, where she completed an advanced study program for international dentists and received her Doctorate in Dental Surgery (DDS).
Dr. Chaudhry regularly completes continuing education courses in order to stay at the forefront of the dental field. She is also a member of several dental organizations, including:
Orange County Academy of Aesthetic Dentistry
Regenerative Solutions Implant Study Group
Spears Study Group
Dr. Chaudhry took over Classic Smiles Dentistry from Dr. Donald Tormey in 2017, and she is excited to continue a great tradition of providing quality dental care for all her patients.
Dr. Donald Tormey feels that dentistry is unique in that he is able to make a change in a person's life through treatment and see the results almost immediately. The patient enters with a problem or in pain, and in a short time, they leave the office cured and without pain. It is a rewarding transformation for Dr. Tormey to witness.
Dr. Tormey's patients respond very positively to the care they receive and sincerely show their appreciation. Most of them are like family to him, and he has seen generations of families grow up in his practice and has become part of their families — attending weddings, graduations, bar mitzvahs and, yes, even funerals.
Dr. Tormey became a dentist because he was strongly influenced by a dentist during his teenage years. This dentist taught Dr. Tormey the importance of being gentle, caring and concerned for each patient's welfare.
Dr. Tormey loves his patients; he cannot imagine being without them, and that is why he never intends to retire! It is a profession that keeps changing and improving. New innovations emerge all the time, and he feels it is exciting to be a part of it.
Education & Experience
Dr. Tormey graduated with his Doctorate of Dental Surgery from the University of Southern California School of Dentistry, an institution at which he also taught part time for 21 years. Since 1964, he has directed the Orange County Dental Academy. This group attends monthly continuing education classes and is the longest-running dental study group in California.
Dr. Tormey is also a member of several professional organizations, one of which is the Academy of General Dentistry. The academy awards dentists for continuing education attendance. He has received fellowship, mastership, and lifelong learning and service awards from the academy. It is an honor to be included in the 1% of dentists who have earned these accolades.
Additional Affiliations
USC Century Club
USC Friends of Dentistry
St. Jude Medical Center Foundation
Outside the Office
Originally from Burbank, California, Dr. Tormey resides in Yorba Linda with his wife, Carolyn, and their three dogs and three cats. They have been blessed with seven wonderful children, with whom Dr. Tormey loves doing family activities. When time permits, he also enjoys traveling and snow skiing.
Dr. Tormey feels it is important to strengthen and support his community. He contributes time and money to organizations that work to make this a better country, a better world, with faith-filled leaders. This includes:
Rotary International
St. Martin De Porres Catholic Church
Board of Regents, Servite High School
USC School of Dentistry, Friends of Dentistry
Orange County Cursillo